Freedom Forge Armory LLC, manufacturer of the Joint Rifle, has redesigned and redesignated its Joint Rifle line with the introduction of the M-6. Designed for increased accuracy and reliability, the new and improved M-6 builds upon the foundation that the Joint Rifle established. These highly accurate, reliable, and durable carbines include a gas block that allows for a consistent gas flow whether shooting suppressed or unsuppressed. A Nitrite coated bolt carrier group and MPI inspected bolt that is easy to maintain and operate in all conditions. Built around a 4150 Chrome Moly Vanadium steel barrel, the M-6 also features an innovative and strengthened lower receiver that dramatically increases the connection between the lower and upper receiver for increased stability and accuracy that is usually reserved for bolt action rifles. The new M-6 also includes upgraded ambidextrous controls such as a bolt catch, safety selector, all new ambidextrous charging handle and anti-gas features for a better experience when shooting suppressed, and Freedom Forge Armory's new Advanced Quick Detach (AQD) muzzle break. We, at Freedom Forge Armory are firm believers in innovation and that is why we are proud to bring you the all new M-6.
The full M-6 production line consists of the M-6E carbine 16" barrel chambered in 5.56mm, M-6-SPR Special Purpose Rifle 18" barrel chambered in 5.56mm, M-6-P5 AR Pistol 10" barrel chambered in 5.56mm, M-6-SAPR Semi-Automatic Precision Rifle chambered 18" barrel in .308, and the M-6-SASS Semi-Automatic Sniper Rifle 20" barrel chambered in .308.
The M-6E carbine and M-6-SPR will be the first models in production, followed by the M-6-P5, and M-6-SAPR. The M-6-SASS will be available to law enforcement only. Production of the Mk 5 Mod 4 Joint Rifle will be halted as M-6 production begins in late spring 2021.
To learn more about the M-6 visit www.freedomforgearmory.com
M6E Carbine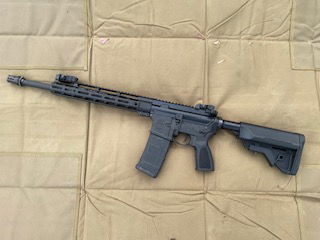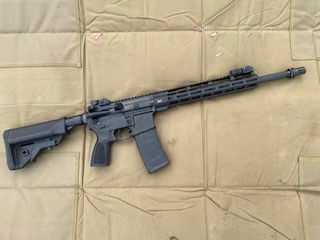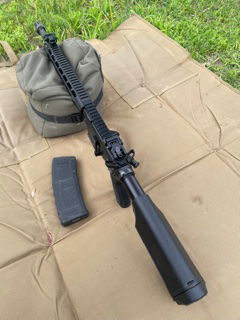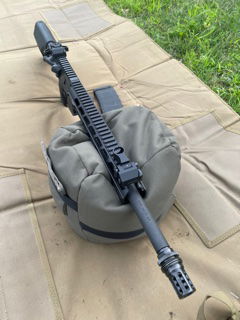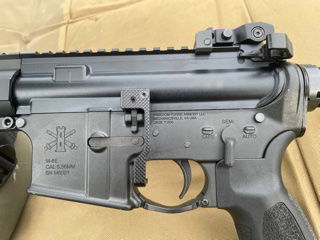 About Freedom Forge Armory LLC:
Freedom Forge Armory is a veteran owned and operated firearms and NFA weapons manufacturing company located in Mechanicsville Virginia. Founded in March 2013 by Owner Brandon Pritchard. The company was built on the principle of manufacturing a high quality firearm at a reasonable price. That vision evolved into the Joint Rifle, considered to be one of the most rugged, reliable, and accurate AR-15 platforms on the market for civilians and law enforcement. The Freedom Forge Armory brand has no equal in quality, price, and customer service. At Freedom Forge Armory LLC we build every rifle like a life depends on it. To learn more about Freedom Forge Armory LLC visit www.freedomforgearmory.com.